Welcome to our new Publisher: Cayden Mak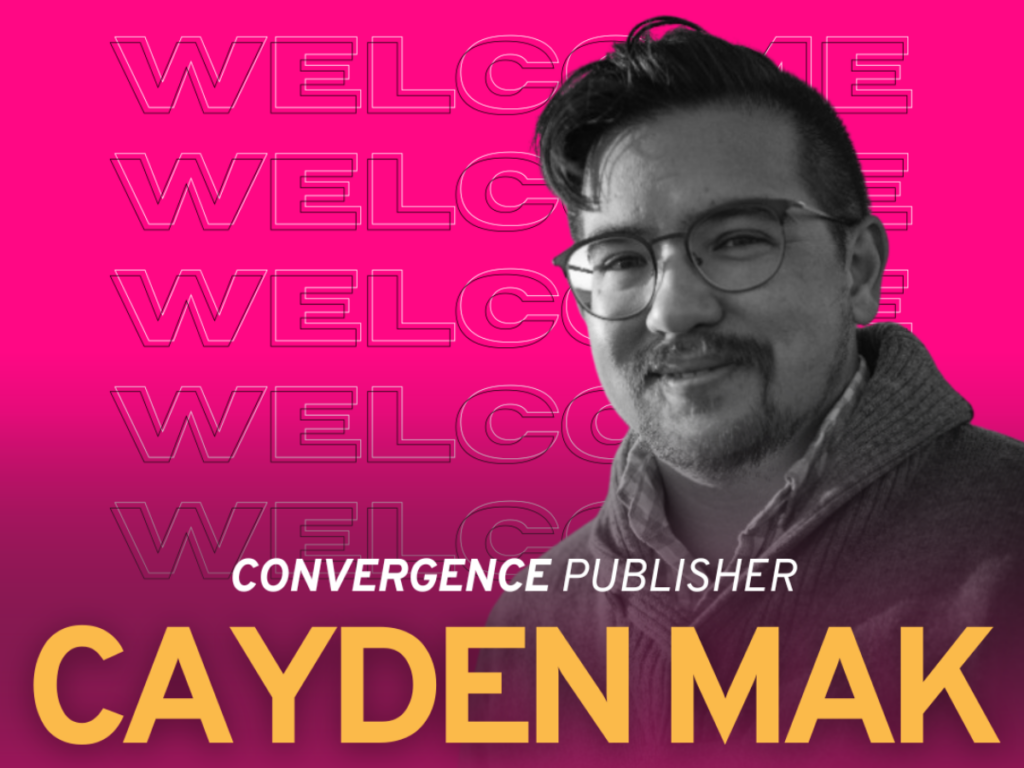 Convergence prides itself on being more than just a magazine for radical insights. Yes, we produce articles, videos, and podcasts that sharpen our collective practice, life up stories from the grassroots, and promote strategic debate.
At heart though — since our founding more than 15 years ago — we've always been an organizing project. In this moment, that's more true than ever. We're focused on bringing content that will serve the most urgent task at hand: building the broad alliance to fight the MAGA Right, and the core within that front that organizes towards multi-racial democracy and a radically democratic economy.
That's why we're so excited to welcome Cayden Mak as Convergence's publisher.
Cayden spent the last decade at 18 Million Rising, where he built a political home for Asian Americans on the internet. 18MR brings together people from diverse East, Southeast and South Asian diasporas into a powerful political force fighting for a more just world. Cayden also brings experience in journalism as the co-founder of the movement publication Youngist and did graduate work in Media Study at the State University of New York at Buffalo where he was an elected officer and then a staff organizer for his graduate worker union.
As we on the editorial board have engaged with Cayden over the last several months, we've been impressed by his skills as a digital organizer and an institution builder. We've found a profound resonance between his experience using the internet to collaborate, foster community, and build power — and our mission at Convergence. We are excited to have him bring that experience to Convergence, so that we can not only reach new audiences, but also deepen our engagement with you, our existing community.
The challenges our movements face today are not small — from the seismic voting rights cases before the Supreme Court to anti-trans legislation ripping through our state legislatures — but our movements are rising to meet the moment, together. We believe that Cayden's experience, his passion for the nuts-and-bolts of building organizations, and his commitment to nurturing the shared life of communities puts him in a unique position to help Convergence achieve our mission in the years to come.
Thank you for everything you do as a member of the Convergence community.
In Solidarity,
— The Editors: Rishi Awatramani, Tobita Chow, Xiomara Corpeño, Max Elbaum, Maikiko James, Stephanie Luce, Whitney Maxey, Marcy Rein, and Jacob Swenson-Lengyel